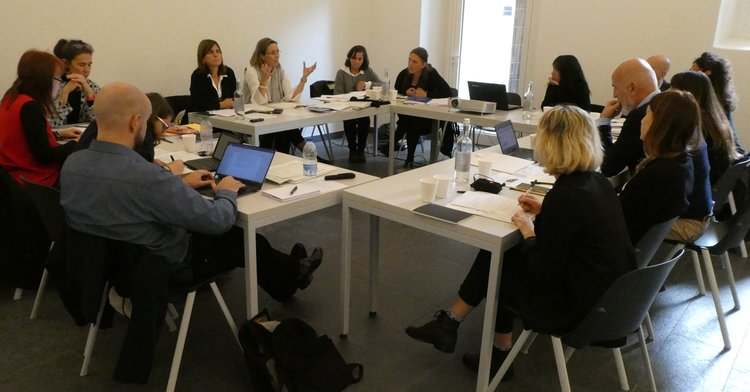 November 06, 2018
Governance, Tourism and Population: the challenges currently facing the World Heritage Sites
The
Diagnosis Study of Urban World Heritage Sites in the Atlantic Area,
carried out by Santiago de Compostela, was publicly presented during the 2
nd
International Meeting of World Heritage Sites in the Atlantic Area, held on 6
th
and 7
th
November in Florence. As a result of this study, the main challenges that the World Heritage Sites of AtlaS.WH face nowadays are related to governance, tourism and population.
With regard to governance, the main difficulties are linked to the need to stimulate a better dialogue between the sites, stakeholders and state bodies; the allocation of diverse resources to support World Heritage Sites' management; and the development of ways to ensure a more active participation of the population. Regarding tourism and its increase in all World Heritage Sites, site managers are concerned with evaluating tourism's real impact in the territory in order to ensure its sustainable management. As for population, and considering that most part of the sites report a decrease or stabilization of the number of residents over the last years, the main difficulty is related to the need to stimulate the settlement of population in these areas, the difficulty lies in ensuring a better balance between tourist and residential occupations in these territories.
Each of these three identified main challenges are cross-cutting across all sites - Porto, Bordeaux, Santiago de Compostela, Edinburgh and Florence - and will now be further explored and studied by Florence under the
Thematic Study on Critical Challenges
with the support of the University of Florence. This in-depth study will create guidelines that can be incorporated into future management and sustainability plans of each site.
The
Diagnosis Study of Urban World Heritage Sites in the Atlantic Area
is available at:
http://www.atlaswh.eu/p413-studies-en
URL:
http://www.porto.pt/noticias/sitios-patrimonio-mundial-poem-o-foco-na-populacao-turismo-e-governanca