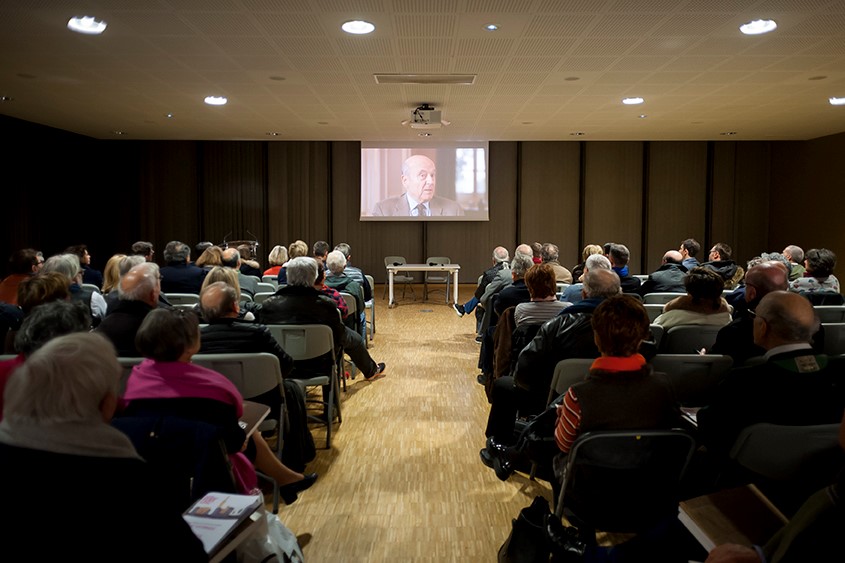 January 14, 2019
Presentation of the new conservation plan of the historic centre of Bordeaux
On 10 January, 2019, the draft revision of the conservation plan for the historic centre of Bordeaux was presented at a public consultation meeting.
See the documentary film produced by the company, Grand Angle, that was screened during the event.
The film is titled: "Towards a New Remarkable Heritage Site"
This 15-minute documentary, produced by Grand Angle for Bordeaux Métropole and the City of Bordeaux tells the story of the creation of the protected sector of Bordeaux since 1967 and its necessary evolutions since Alain Juppé's urban project in 1995.
From 2013 to 2019, an exceptional operation led to complete revision of this urban planning document, including visits to nearly 4,000 buildings jointly conducted by the Bordeaux Métropole Heritage and Landscape Planning Department, the architect of the buildings of France and the Regional Directorate of Cultural Affairs of Nouvelle Aquitaine as well as the Lavigne & Associates team.
This new plan for safeguarding and enhancing the city of Bordeaux naturally preserves existing heritage monuments, and also encourages new ways of experiencing and living in the historic centre within the framework of sustainable urbanism. In this context, local inhabitants and users of the site were consulted throughout the procedure.
This film recounts this adventure and its challenges.
URL:
http://www.bordeaux2030.fr/actualites/presentation-nouveau-site-patrimonial-remarquable-bordeaux
https://www.youtube.com/watch?v=CNKSwTTbVWg