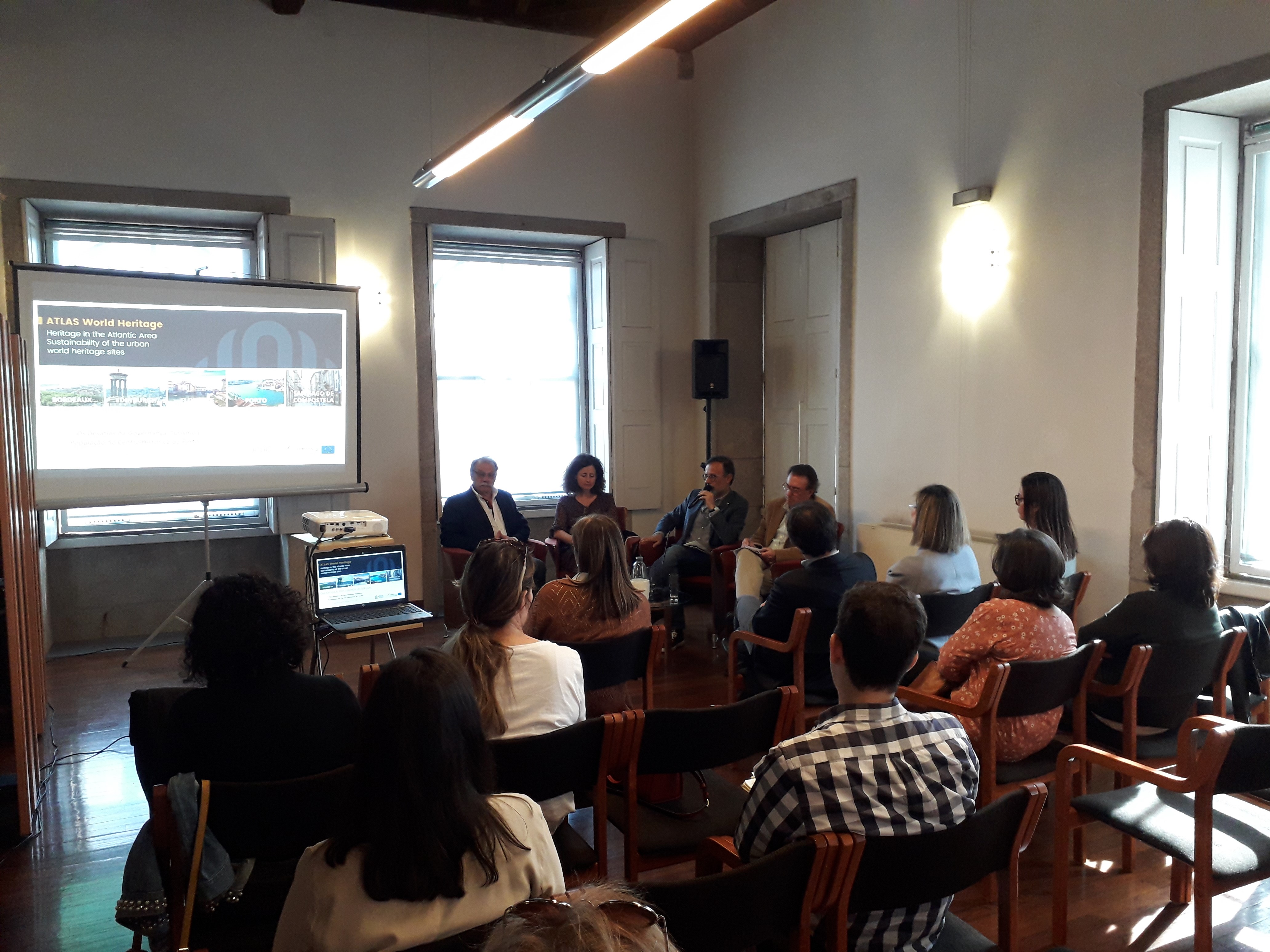 April 01, 2019
Debate on governance, tourism and population focuses on historic centres
The main challenges faced by the Historic Centre of Porto were discussed during a debate organised within the framework of the National Historic Centres Day, that was marked in Porto last Saturday with a vast programme of free activities.

The debate was held in the Casa do Infante and focused on issues related to governance, tourism and population. The speakers were Ricardo Valente, Councillor for the Economy, Tourism and Trade and Community Funds Management, the specialist Sónia Alves (ICS / ULisboa) and the architect Rui Loza, former director of Porto Vivo, SRU. The participants discussed the economic benefits generated by the growth of tourism for the city of Porto, in particular the contribution in terms of rehabilitation and regeneration of the Historic Centre, without overlooking the necessary measures to ensure sustainable tourism practices, in particular by striking a healthy balance between local residents and visitors.

In terms of the local population and based on analysis of recent historical-demographic evolution, a marked loss of population residing in the historic centre was noted. In terms of strategies for providing housing and attracting residents, the example of London was cited, including the way that this city is trying to find solutions - such as agreeing, with landowners and real-estate developers, a percentage of homes for middle class tenants, thereby ensuring the presence of local residents in these zones.

Finally, in terms of governance, the participants highlighted the importance of guaranteeing a multidisciplinary management model, as a means of ensuring direct and consistent action in the listed heritage site, with particular emphasis on the fact that this area is, first of all, dedicated to the people who reside and work in, or visit, the site, which is implicit in the very concept of a World Heritage site.

This initiative was organised within the framework of the project, "AtlaS.WH - Heritage in the Atlantic Area: Sustainability of Urban World Heritage Sites", dedicated to World Heritage sites, whose main objective is to adopt a joint methodology for development of new Management and Sustainability Plans for the five World Heritage sites of the AtlaS.WH partnership: the Historic Centre of Porto, Luiz I Bridge and Monastery of Serra do Pilar; Ciudad Histórica de Santiago de Compostela; Bordeaux, Le Port de la Lune; Centro Storico di Firenze and The Old and New Towns of Edinburgh.