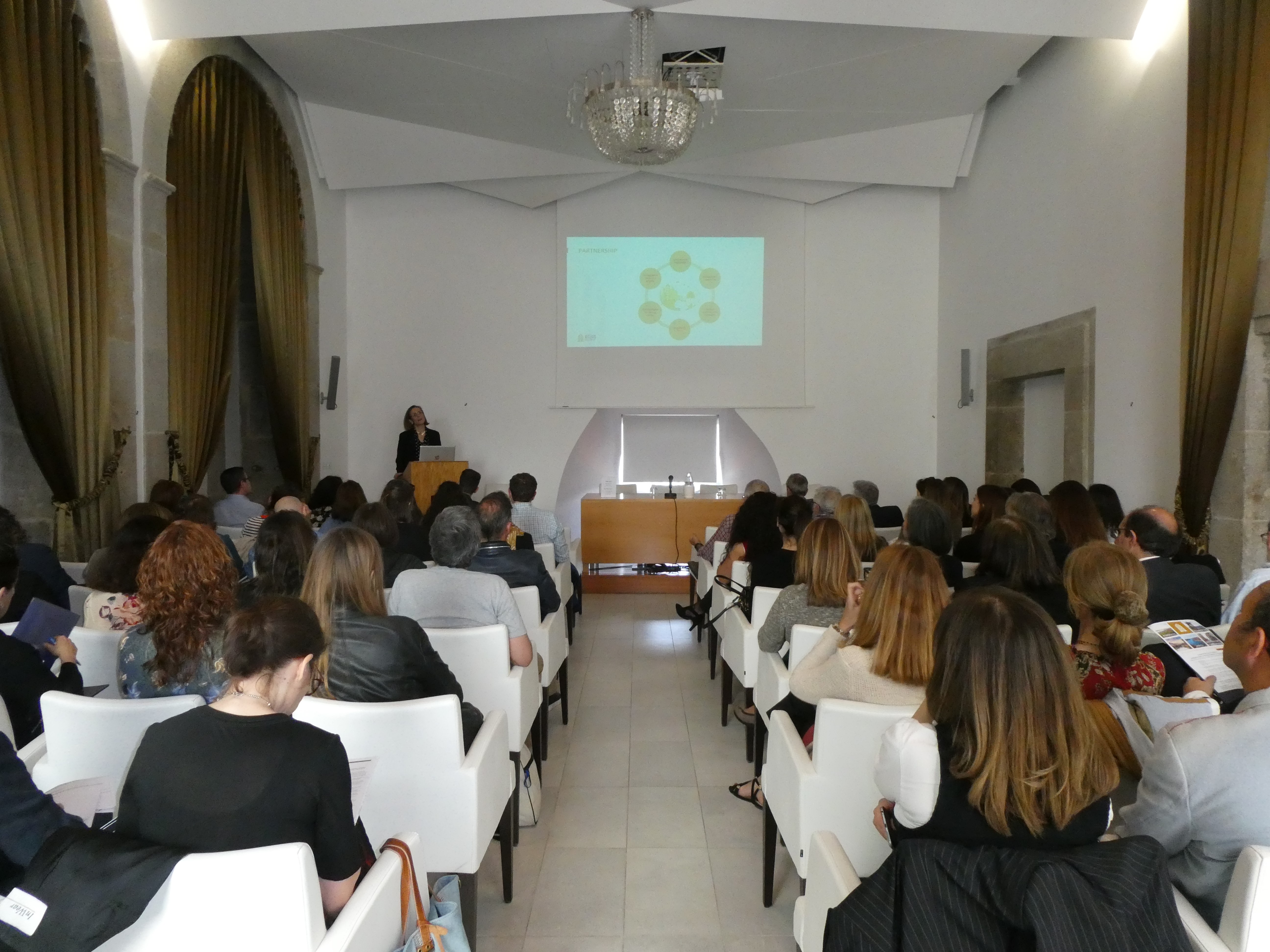 May 22, 2019
Porto hosted the 3rd International Meeting of the AtlaS.WH project

On the 22nd and 23rd of May, Porto hosted the 3rd International Meeting, Historic Centres under change: Perspectives of World Heritage in the Atlantic Area. Pedro Baganha, the Councillor for Urbanism, Public Space and Heritage (Municipality of Porto) and President of Porto Vivo - Urban Rehabilitation Society (SRU), stressed out the relevance of the AtlaS.WH project within the management of the Historic Centre of Porto and the important contributions that Porto Vivo - SRU is making to it as part of Porto's team.

During the public session on the 22nd of May, which took place in the auditorium of the Episcopal Palace, the representatives of Santiago de Compostela presented the main results of the diagnosis of the World Heritage Sites in the Atlantic Area pointing out the methodology used in the study, as well as the identification of the common challenges, concerning the difficulty of articulation between the different entities related to the management of WHS; the need to stimulate the participation of stakeholders and citizens, and the problems affecting housing and the balance between residents and tourists, among other issues.

Afterwards, Florence's representatives shared the Thematic Study on Common Challenges, produced together with the University of Florence, whose purpose was to investigate, identify and select the best practices for the common challenges which these world heritage site are facing regarding Governance, Tourism and Population. Guidelines for site managers have also been developed, within these there are suggestions for the main approaches to be followed when resolving the identified challenges, thus ensuring greater sustainability in the management of each WHS.

Among the vast audience were members of the Interreg Atlantic Area program; Northern Portugal Regional Coordination and Development Commission (CCDR-N); Municipality of Porto from areas of urbanism, planning and cultural heritage; Municipality of Matosinhos; Porto Vivo, SRU (Urban Rehabilitation Society); tourism businessmen; press agency; professors and students from the University of Porto namely from the faculties of architecture, fine arts, engineering, arts and humanities, as well as representatives from the other partner cities of the project.