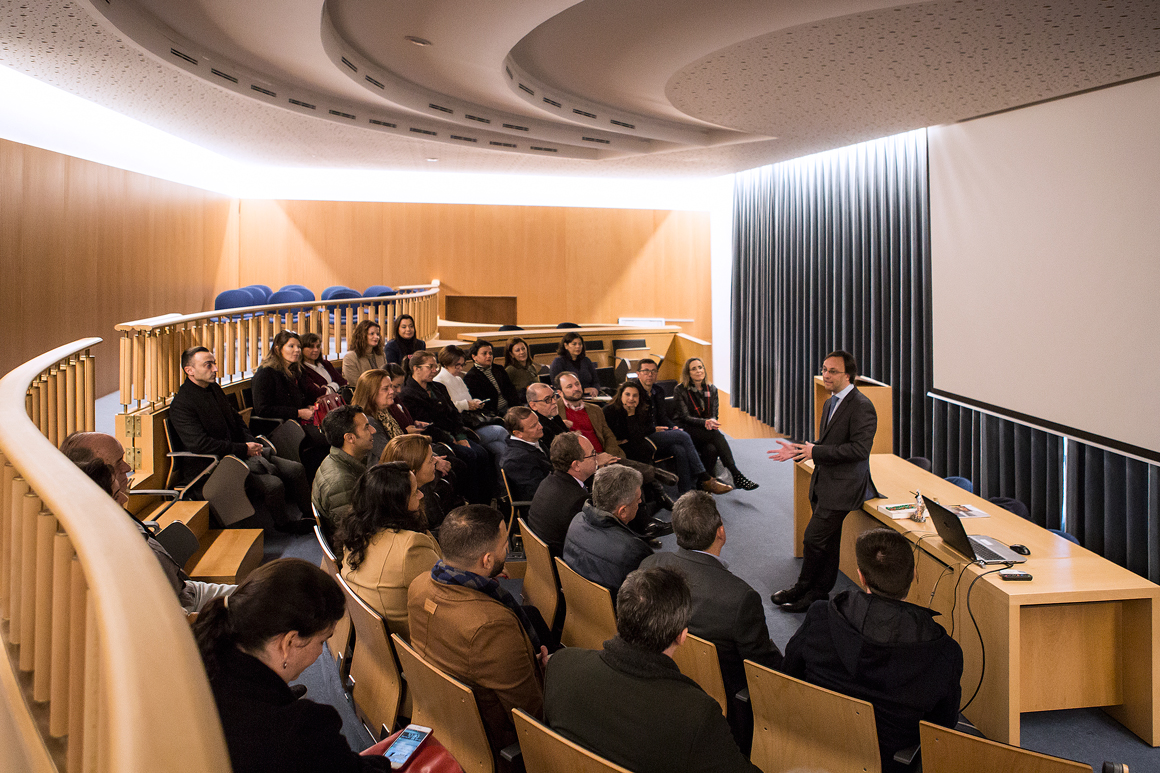 November 22, 2019
Porto reveals to Brazil the "formula" for managing, rehabilitating and enhancing a World Heritage site
The urban rehabilitation of the Historic Centre of Porto / World Heritage Site is one of the exemplary case-studies of heritage management and valorisation being explained to the delegation of site managers of 26 Brazilian listed heritage sites, who are making a one-week visit to Porto.
This visit takes place in the context of a bilateral cooperation agreement between Portugal and Brazil that aims to exchange knowledge and experience in the field of Cultural Heritage, with a special focus on management, conservation, rehabilitation, enhancement, mediation and cultural tourism, and promoting informal and close dialogue between decision makers, managers and professionals to facilitate the exchange of ideas and experiences.
The AtlaS.WH project has been presented in detail and has attracted considerable interest from Brazilian World Heritage Managers.
The delegation is constituted by representatives of the cultural management department of
IPHAN
(Institute of National Historical and Artistic Heritage, of the Ministry of Citizenship of Brazil), who develop works in the 14 Brazilian sites registered in
Unesco
's World Heritage List and 13 sites registered in
Mercosul
's Cultural Heritage List. Visits have been conducted to Porto's Historic Centre and technical meetings have been held with the World Heritage management team, as part of a "benchmarking mission".
The programme, organised by the
Municipality of Porto
in collaboration with the
DRCN
(Regional Directorate of Culture of the North), also included a meeting between the Brazilian professionals and the Councillor for Public Spaces and Heritage, Pedro Baganha, in City Hall, in which the latter gave a brief presentation of the city, its Historic Centre and the urban rehabilitation initiatives that have been implemented in Porto.
URL:
http://www.porto.pt/noticias/porto-revela-ao-brasil-a-formula-para-gerir-reabilitar-e-valorizar-o-patrimonio-mundial