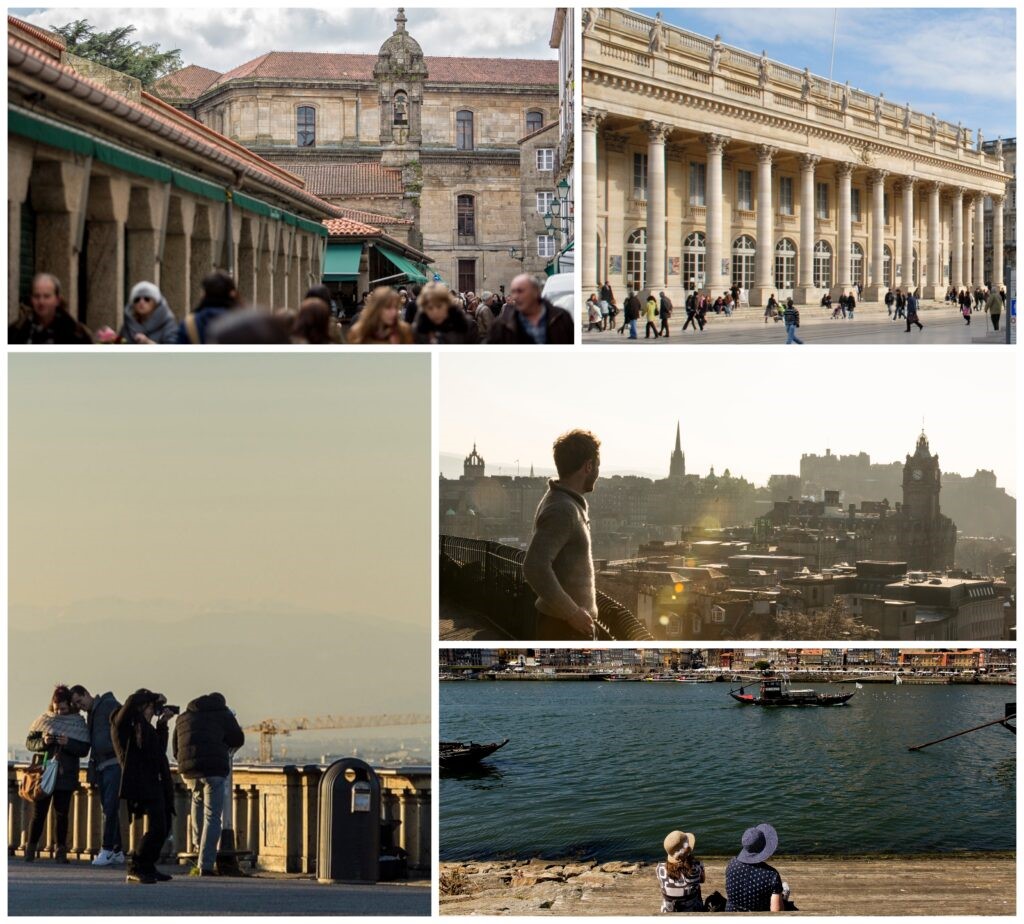 April 16, 2021
Placing People at the Heart of Heritage for the Week of World Heritage Sites
Europe's historic cities are individually unique and beloved for their original architecture, varied settings, and distinctive history and heritage. But they face increasingly common problems. From the effects of over-tourism, and the need to better conserve our valuable ancient buildings, to addressing the challenges post-COVID-19, there is an opportunity to better manage our historic cities through learning from each other, and reapplying best practice. Over the past three years, the AtlaS.WH project has enabled a network of five urban World Heritage sites to work together to create plans to stimulate heritage-led economic and cultural development.
In celebration of our shared approach to managing heritage, and to mark the Week of World Heritage Sites (12 – 19 April 2021), Edinburgh World Heritage has launched an online exhibition titled
'Heritage for People'
which showcases the five urban World Heritage Sites of the AtlaS.WH partnership and explore how they have tackled common challenges by putting people at the heart of conservation and heritage management.
Also during Edinburgh's Week of World Heritage Sites, Edinburgh World Heritage hosted the sixth and final partnership meeting of the AtlaS.WH project. Whilst the event had to be held online, it was well received by partners and attendees. After a welcome and introduction from Leader of the City of Edinburgh, Councillor Adam McVey, each partner presented their
Management and Sustainability Plans
for their urban World Heritage Site. Further sessions open to the public focused on World Heritage and the climate emergency:
assessing the threat
and
creating solutions
. Over 300 attendees, made up from local council officers, city planners, students, heritage professionals, architects, academics, civil servants and other interested members of the public, dialled in from as far afield as Argentina, Australia and Canada.
To round off the Week of World Heritage Sites, Loyd Grossman delivered a lecture, 'The Heritage Dilemma: Making and Breaking World Cities' and Edinburgh World Heritage's new online training course was officially launched – '
Managing Heritage in a Changing World
.' It has been a busy and rewarding week to reflect and celebrate the brilliant outputs of the AtlaS.WH project and its wider application to sustainable heritage management.