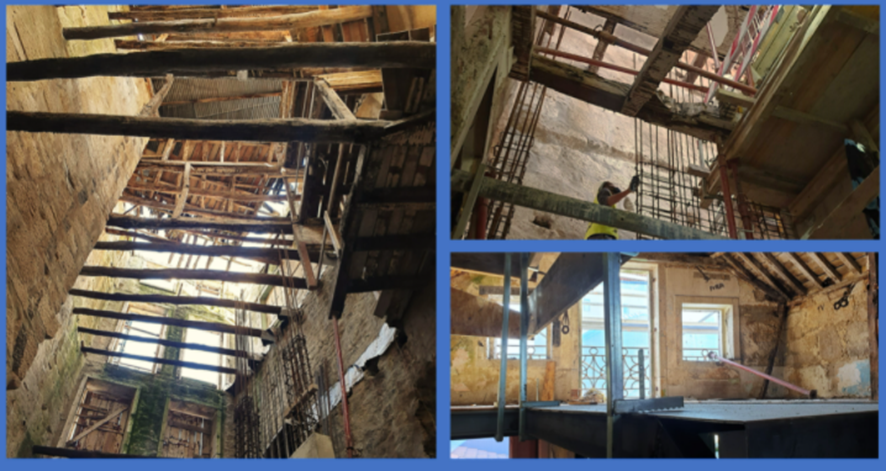 July 26, 2021
Operation D of the Morro da Sé neighbourhood
Work continues on joint rehabilitation of five buildings in CHP PM that are integrated within Operation D of the Morro da Sé neighbourhood, located at the meeting point between the Rua de Santana, the Rua da Bainharia and the Rua dos Mercadores.
The work in progress, that was awarded in December 2020 to the company RBT – Construção, SA, is expected to be completed, as scheduled, by the end of 2022 and will result in the provision of 14 new housing units.
Covering a total area of ​​1,611 m2, it will include two studio apartment, five 1-bedroom apartments and seven 2-bedroom apartments and also the constitution of four commercial spaces, while preserving the exterior of the building.
Integrated within the municipal affordable rents programme, which is aimed at middle class tenants, this intervention marks continuation of the Morro da Sé rehabilitation project, which has already achieved significant progress through completion of the municipalisation process of Porto Vivo – Sociedade de Reabilitação Urbana do Porto (Porto Vivo, SRU), in 2019.