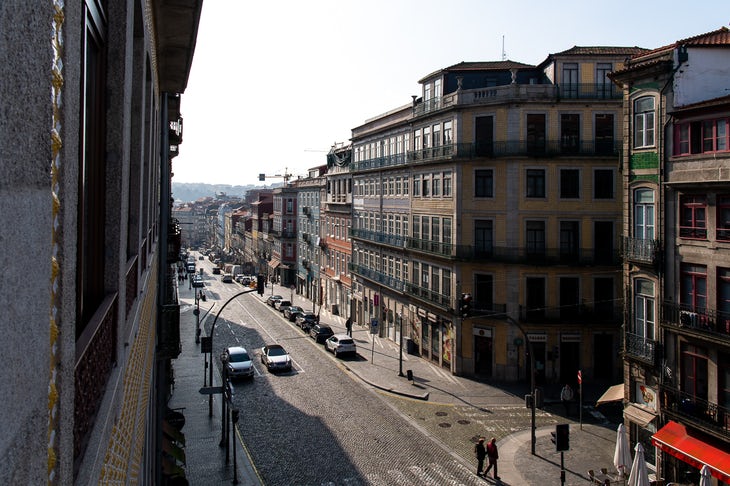 November 04, 2021
Porto com Sentido presents the first call for promissory rental agreements
On this Tuesday, November 2, the municipal programme launched the first call for promissory rental agreements, presented in a session at the Casa do Infante.
The presentation session began at 5 pm and marked the beginning of a new phase of the "Porto com Sentido" (Porto with Feeling) programme, through which the Municipality of Porto aims to attract more residents to the city, through the provision of affordable rental housing.
In this case, in addition to renting out existing housing units, the programme developed by the municipal company, Porto Vivo, SRU, aims to offer promissory rental agreements for dwellings that still being designed, built or restored, located in an urban rehabilitation area, thereby fostering greater investment safeguards.
This possibility is now foreseen in the regulations of the "Porto com Sentido" municipal programme following revision of its general conditions, that were approved by the Executive, by a majority vote, in order to encourage the rehabilitation of residential properties.
To read more:
https://www.porto.pt/pt/noticia/porto-com-sentido-apresenta-primeiro-concurso-para-contratos-promessa-de-arrendamento